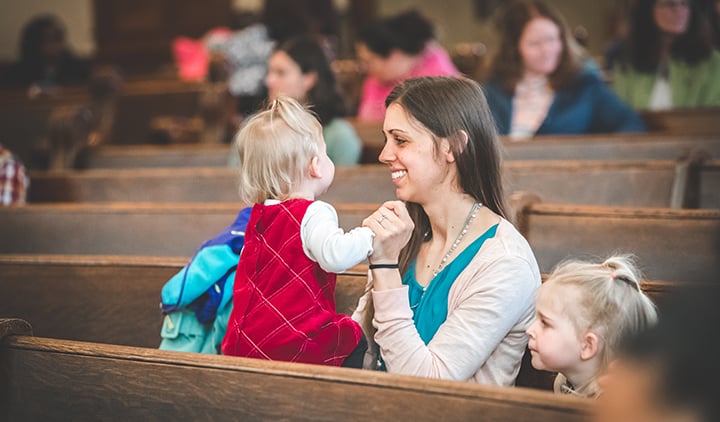 Dispatches from Palmer St. #13
from Pastor Mark Jeske
Dear members and friends of St. Marcus,

Hurray! It's a beginning! We can start gathering for worship again!

Our local health officials have given Milwaukee churches the green light to gather for worship, up to 25% of their seating capacity. For us that means about a top attendance of 150 per service. Our church council has decided to open up beginning this Saturday, June 13, at 5:00 p.m., and on Sunday the 14th at 9:00 a.m. (the council will decide when we go back to two Sunday services).

Here's the plan:
• Masks are welcomed but not mandatory;
• Ushers will arrange the seating of worshipers to maintain social distancing;
• Holy Communion will be offered in both services, but it will be "self-service" in continuous flow; both the host (wafer) and wine will be set out in individual cups and only you will touch them.
• You are asked to RSVP through this link. You can also call 414-562-3369 or email church.office@stmarcus.org to RSVP.
• Both services will continue to be streamed live on Facebook and archived on YouTube.
• For health reasons we won't be doing any food and beverage service for a few more weeks. This will be the first time in 30 years that you won't get any BBQ ribs on Juneteenth Day on the 21st.

I hope you've been able to stay connected with the Word and prayer during the "safer at home' weeks. Isn't it a blessing to have digital media to get at least a little of the worship experience? We all owe a huge debt of thanks to Martin Smith (video and graphics) and Mark Speerschneider (audio) for getting our streaming services posted so quickly…and to all those involved to make sure our worship experiences continued. Also sincere thanks to all the church and school staff members and volunteers who have been tasked with trying to carry out their ministries without being able to be on campus. Our ship is still sailing!

Would you join me in prayer?

Heavenly Father, thank you for watching over our congregation during these hard times. Please wind down the coronavirus and return our society back to normal. We yearn to be back in your house full-strength, giving you the worship you deserve. We pray for justice for George Floyd and his family, and we pray for your holy angels to provide extra security over all the churches in Milwaukee during this time of social unrest. Let your holy Gospel be a healing balm for the troubles of our world, and use us as your peacemakers. We pray through Christ our Savior, Amen.