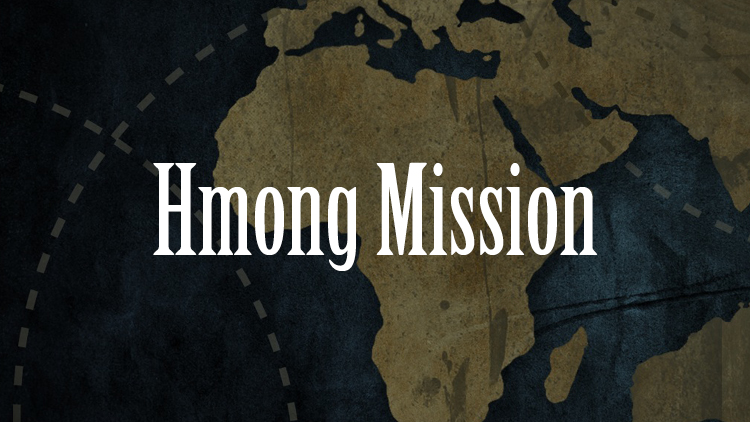 World Mission Opportunity
God's grace has opened doors to an unprecedented mission opportunity in communist Vietnam. The Vietnamese government has invited WELS to build a theological training facility in the capital city of Hanoi to train leaders of the Hmong Fellowship Church (HFC) in Lutheran doctrine and practice. To take full advantage of this incredible mission opportunity, WELS is collecting a special offering called Grace--Hmong outreach in Vietnam through June 30, 2019, with the goal of raising $2 million to fund the land purchase, building construction, and the first two years of operational costs.

It all started when Zang Lou, a leader within the Hmong Fellowship Church (HFC) in Vietnam, viewed an online sermon by WELS Pastor Bounkeo Lor in 2011. The clear proclamation of law and gospel and the message of pure grace through Jesus Christ was something he had never heard before . . . and he wanted to learn more. That same year, Zang Lou invited Lor to come to Vietnam to train the HFC in the truth of the gospel. Lor made his first training visit in 2012. Since that time, Lor has made over 24 different trips to Hanoi, Vietnam. To assist in his training, members of the Pastoral Studies Institute (PSI) began to accompany him on some of these trips starting in 2016.

With every visit Lor has made to conduct training in Hanoi, approximately 60 church leaders have attended to learn more about the truths of the Bible. These same 60 leaders have been taking the message back to their rural congregations, preaching the message of salvation by faith, not by works, something the members had never heard before. The HFC was a church body of 55,000 members when Zang Lou first reached out to WELS. In the years WELS has provided training, the HFC has grown from 55,000 to over 100,000 members and formed many new churches. HFC leaders have seen the growth and the joy that Lutheran teaching has brought to their congregations and have expressed a desire to become a confessional Lutheran church body.

Printed booklets with more information have been provided by the WELS. You may pick one up at the Welcome Desk or to learn more online (including how to make a donation), please visit wels.net/serving-others/missions/asia/vietnam/.