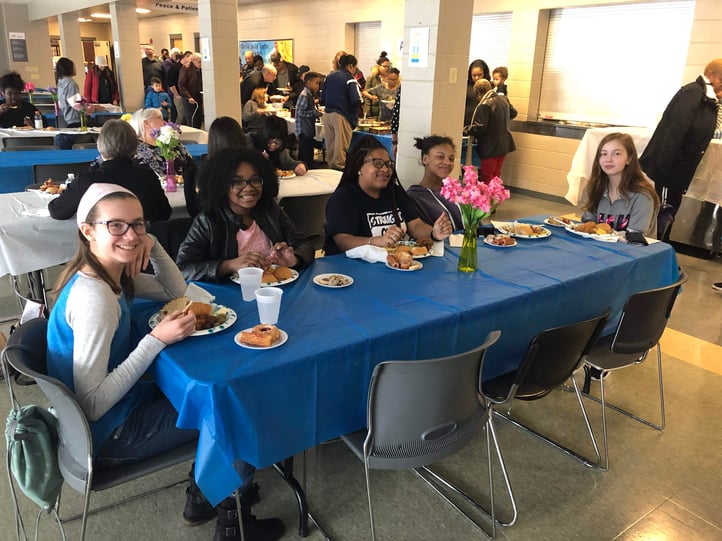 Every year on the third Sunday of February, St. Marcus gathers for a potluck meal to celebrate our church founding in 1875. The celebration will be on Sunday, February 16th, after the 10:30 service in the cafeteria. All members and visitors are encouraged to join us for ethnic food and fellowship.
As is tradition, the potluck highlights diversity in our congregation. Would you consider bringing a dish that represents your culture or heritage? Or maybe it's simply a family favorite. Please bring your dish to the cafeteria the day of the potluck. The meal will run from about 11:45 am to 1:00 pm.
Special thanks to Barbara Mays for her leadership of the fellowship committee for organizing this big meal!