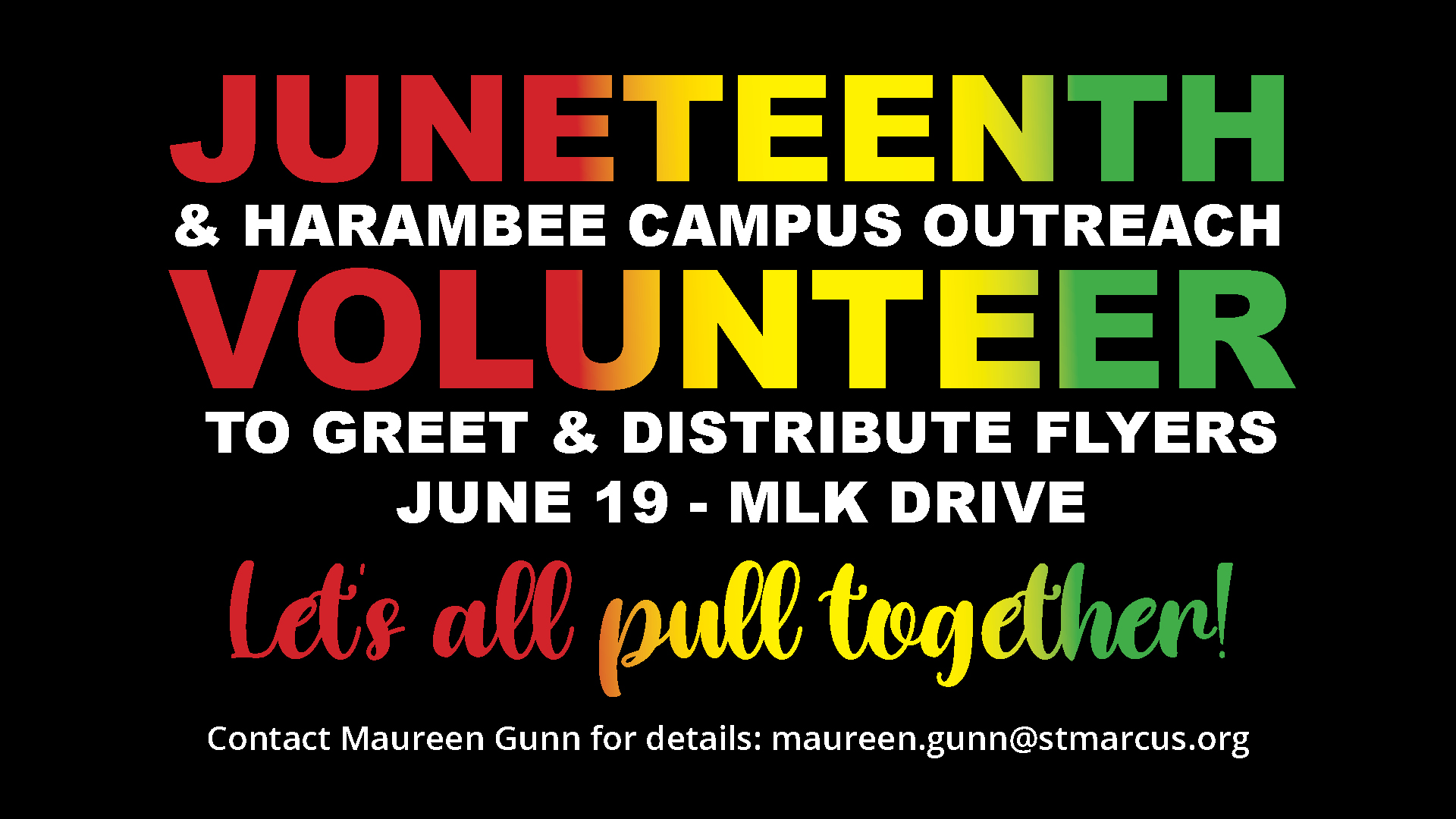 Join your St. Marcus family on Juneteenth (June 19th) on MLK Drive to engage with the community and promote our new Harambee Campus opening in fall!
Volunteers will help manage the St. Marcus table, invite others to join us in worship, and spread the word about our new campus. Volunteers are also needed to distribute flyers throughout the crowd. T-shirts will be provided in the spirit of Harambee, which in Swahili means, "All Pull Together."
For exact times and locations and/or to get involved, contact Maureen Gunn, St. Marcus Community Engagement Specialist, at maureen.gunn@stmarcus.org.