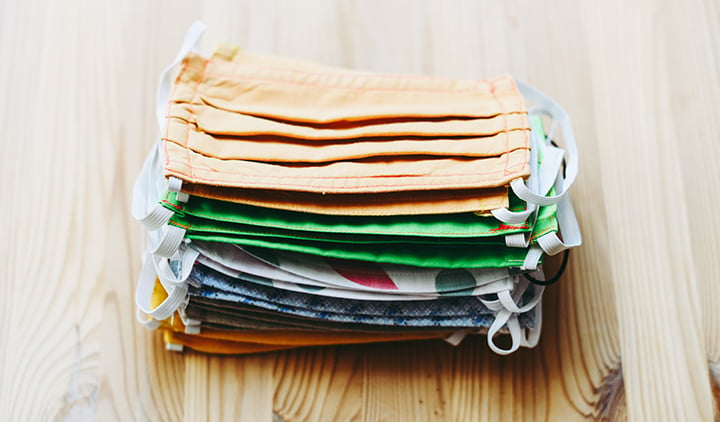 A message from Pastor Hein

St. Marcus,

Most of you have probably seen that the Milwaukee Common Council has approved the requiring of masks in public spaces. This is pending Mayor Barrett's signature, but will likely go into effect on Wednesday of this week.

Throughout the COVID-19 pandemic, we have tried to comply with public health experts and political officials, insofar as they are not asking anything of us that violates God's Word. And they haven't.

In communicating with members on the topic of masks, the common theme of most who do not like the idea of wearing face coverings is "inconvenience." Others have suggested that the mask issue feels like a "last right of freedom," a sort of bastion against government overreach. I'm sympathetic. And while I think government overreach is certainly a fair and legitimate concern for citizens, I don't think public health safety issues are the appropriate place to work out those concerns, particularly in this context.

The Christian life requires crosses (Matt. 10:38, 16:24; Mark 8:34; Luke 9:23). No one wants to wear a mask. We do so only because we care for one another and would rather inconvenience ourselves than ever bring harm upon a brother or sister in Christ. At St. Marcus, we call this SACRIFICIAL LOVE. And it's beautiful precisely because it images a Savior who, though he had the rights and privileges of God, nonetheless, valued us ahead of himself. His cross was not about himself, but about others.

Inconvenient? Yes. But there's something very loving, beautiful, and God-glorifying about singing praises to God even when those words may be muffled as people seek to care for their neighbor.

What about lead musicians? What about Communion? The St. Marcus Executive Committee is still thoughtfully and prayerfully working out some of the details.

For this weekend, we will be worshipping both in-person and online. Along with the rest of our city, we will be requiring masks for in-person worship. If you don't have a mask when you arrive, we have some available at the entryways for you.

God Bless,

Pastor James M. Hein
Lead Pastor at St. Marcus Lutheran Church

NOTE: For further education on COVID-19 transmission as it relates to church, please consult the recent statement issued by our Wisconsin Ev. Lutheran Synod regarding best in-person worship practices.