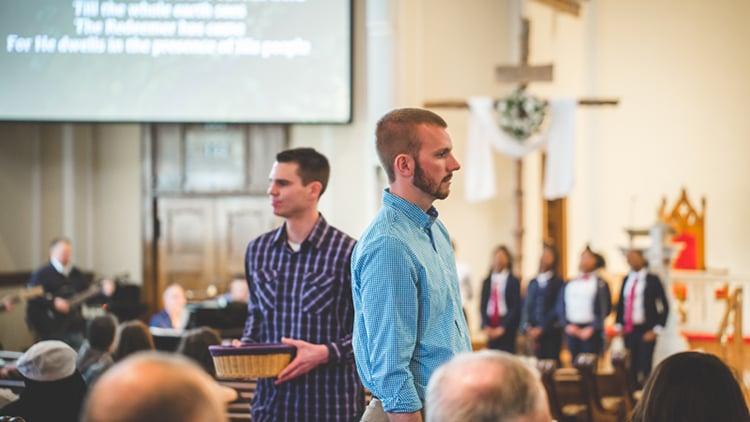 Generosity looks different for everyone.

Paper offering envelopes are one way congregation members can choose to make their gift. If you would like a set of offering envelopes for giving in 2020, please look for your last name on one of the boxes to pick up in the Narthex (that's the exterior entrance at the front of our Sanctuary) during the month of December. We have have tried to capture everyone who used envelopes last year, but if you don't see your name and you want a box, call the office at 414-562-3369.

Did you know St. Marcus' online giving platform allows donors to connect either a bank account or credit card? You can setup one-time or recurring donations, drawn directly from your bank account or charged to your credit card. For some, this may be easier than using the online bill pay feature banks offer.
You can quickly see the sum of donations paid through this portal by logging into your St. Marcus giving account anytime. Create your online profile and set up your gift quickly with a bank account and routing number or credit card information.

Our pathways to giving here at St. Marcus are conveniently listed here. Questions? Please email church.office@stmarcus.org or call 414-562-3369.