Note from the School Nurse: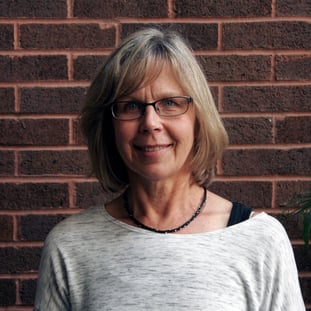 I'm Beth Evans, RN, St. Marcus school nurse. I'd like to tell you a little bit about what I do at school. I have 30 years of pediatric nursing experience, and also work for Children's Hospital in Urgent Care. I am part-time at St. Marcus, working 9 am-1pm Monday through Friday. I will see students in my office for acute problems like an injury, severe pain or wheezing, which happen at school. I spend time at the north campus weekly as needed. Children need a pass from their teacher in order to be seen. I will always try to contact you if I've seen your child for anything which requires an intervention.
A student needing regular or as-needed prescription medications at school must have written permission on file each new school year, signed by the parent and physician. Medications should be labeled with the child's name, birth date and directions. This is not a clinic. I do not have authority to prescribe medications. Any over-the-counter medications such as Tylenol will require parental permission either with a signed form or phone consent. When a child is sick during the day I can help determine if he/she needs to just go home, or should be seen by their healthcare provider.
Along with the St. Marcus Parish Nurses, I help provide yearly health screenings for vision and hearing in certain grade levels. We will be informing parents of any abnormal findings. I check student's immunization records and report to the Milwaukee Health Department if students are behind. Our goal is that every student be fully immunized against preventable and life-threatening diseases as recommended by the CDC.
I believe health literacy is very important for children and families in order to promote healthy lifetime habits, and I will be working with teachers to have health education in each classroom. I communicate with parents and teachers, making sure our staff is aware of any ongoing health issues with a student, receive appropriate training, and that we have care plans and medications on hand so that a child is safe at school.
Parents or guardians are the ones who are most responsible for their children's health. Children learn best when they feel well. I will partner with you and your primary care providers to assist in health promotion and early intervention in illness so that our students are in their best health at school.