A comprehensive campaign to support St. Marcus School
Childhood should be a time of growth, learning, imagination and joy. To the extent that we allow our children to remain vulnerable, all of us are endangered. Yet, when armed with a different vision of how to address the challenges faced, we can construct a new reality...now.
It's time to end years of apathy and lack of courage. St. Marcus boldly and courageously speaks out for high-quality education, and against practices that destroy children and families in our community.
We must work together to educate all children and bring healing to neighborhoods crying for revitalization.
Courage to Commit, Phase II is a comprehensive campaign, to support the growth and operations of St. Marcus School, with a preliminary goal of $20 million. Contact Christine Safranek at 414-750-6498 to ask how you can be a voice of hope and invest in Milwaukee's future.
People
Goal: $7.4 million
Annual giving to support programming and operational excellence, which fuel St. Marcus as a
leader in the urban school movement. St. Marcus educates a student for approximately $5,000 less than the public school system, yet there is still a $2,500 gap between voucher funding and the actual cost to educate one child. Bridging this funding gap is critical to provide the quality education students deserve.
Place
Goal: $11 million
Gifts toward the purchase and renovation of a third campus, located in the Harambee neighborhood.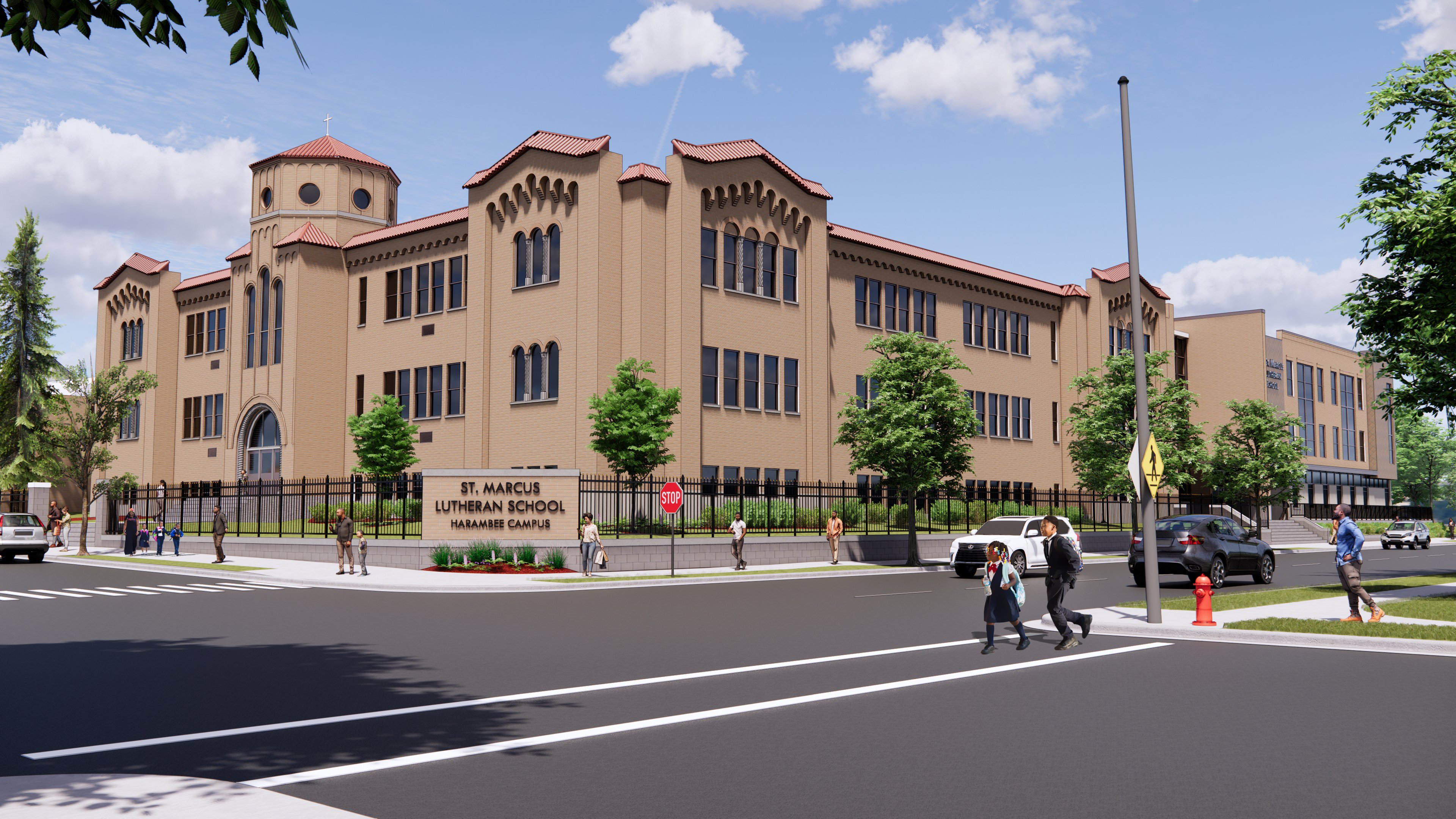 Standing at 80,000 square feet of pure potential, over 600 additional K4-8th grade scholars will fill its hallways.

It already includes…
• 26 classrooms
• special education spaces
• a library
• science and technology labs
• a cafeteria and kitchen
• a full-size gym

Renovations and additions will prepare spaces that will provide scholars with the highest quality academics and environments for engaged and varied programming. 200 students in K4-2nd grades will begin in fall 2021, adding a grade each year until capacity.