A comprehensive campaign to support St. Marcus School
Over the past decade, St. Marcus has doubled its campus size, locations and enrollment. Touching the lives of more than 900 students between two campuses was a beautiful blessing…but it was not enough. Hundreds of children continued to fill the waiting list.
A Bold Vision
St. Marcus has led discussions among key community stakeholders to blaze a path forward. Through these conversations and collaborations, St. Marcus was convinced that expansion was necessary to engage the Harambee neighborhood and change the defeated urban narrative into one of success. A door opened in summer 2018 that will nearly double St. Marcus' total enrollment to more than 1,500 students.
An Invitation for You
YOU have an opportunity to make a difference in the life of a child and positively impact a neighborhood, where children and families live, grow and thrive. This is not a fanciful pipe-dream, but an extension of what St. Marcus has proven to deliver in partnerships with organizations, donors, and friends—the courage to be bold.
Courage to Commit, is a comprehensive campaign, to support the growth and operations of St. Marcus School, with a goal of $31 million. Contact Michele Kitson, Director of Development at 414-239-0446 to ask how you can be a voice of hope and invest in Milwaukee's future. To give a gift now, click here.


People
Goal: $10.4 million
Annual giving to support programming and operational excellence, which fuel St. Marcus as a
leader in the urban school movement. St. Marcus educates a student for approximately $5,000 less than the public school system, yet there is still a $2,500 gap between voucher funding and the actual cost to educate one child. Bridging this funding gap is critical to provide the quality education students deserve.
Place
Goal: $19 million
Gifts toward the purchase and renovation of a third campus, located in the Harambee neighborhood.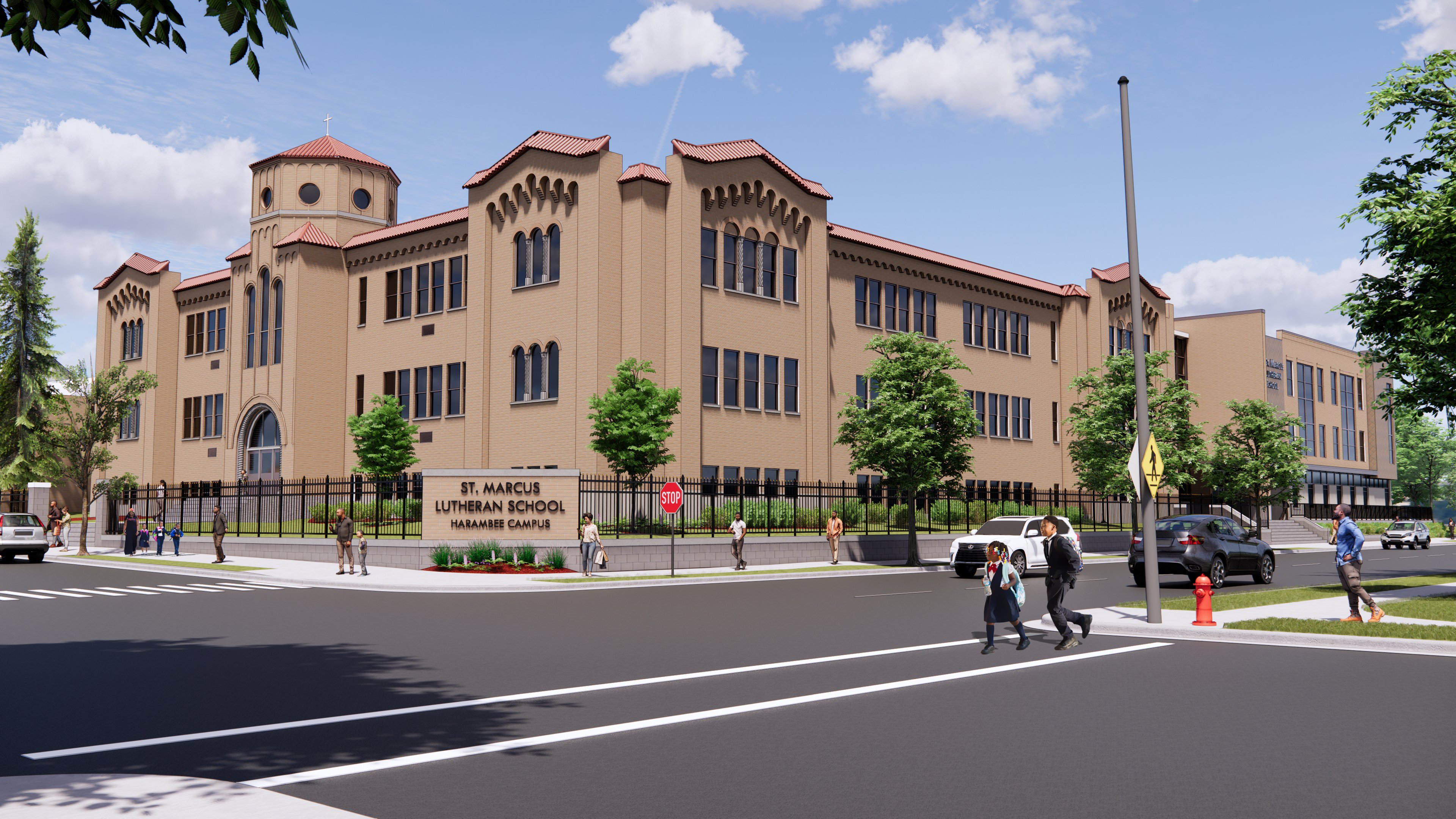 Standing at 80,000 square feet of pure potential, over 600 additional K4-8th grade scholars will fill its hallways.

It already included…
• 26 classrooms
• special education spaces
• a library
• science and technology labs
• a cafeteria and kitchen
• a full-size gym

Renovations and additions will prepare spaces that will provide scholars with the highest quality academics and environments for engaged and varied programming. 150 students in K4-2nd grades began in fall 2021. A grade each year will be added until we reach capacity.