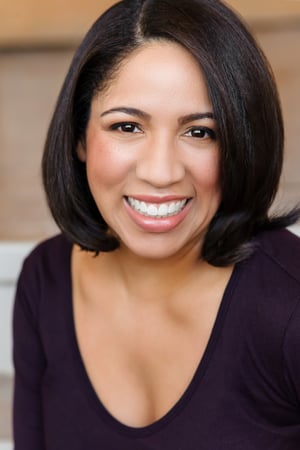 Cecilia Davis
is honored, blessed and delighted to participate in the St. Marcus Fine Arts Series! Cecilia most recently appeared in Skylight Music Theatre's concert production of Evita. Other notable appearances include principal roles in the Skylight Music Theatre/Milwaukee Opera Theatre productions of Carmina Burana (soloist) and The Tales of Hoffmann (Olympia, Dr. Miracle). She has also appeared in Skylight's productions of Porgy and Bess (Clara), and Les Misérables (ensemble). In addition, Cecilia has performed roles in Milwaukee Opera Theatre's productions of Handel's Bestiary, Victory for Victoria, Ernest in Love and Fairy Queen Fantasy. She has appeared in recital and as a soloist with a variety of local choral groups, chamber ensembles and recital series. Off stage, Cecilia is passionate about arts education and youth development. She is proud to currently serve on the Mission Advancement Team for St. Marcus Ministries, and has previously held community engagement, education and development positions with several of Milwaukee's finest youth arts and educational organizations. In the meantime, Cecilia and her husband Jon barely keep up with their spirited young sons Owen and Milo.
Friday, September 18, at 7:00 pm - John Behnke, Organ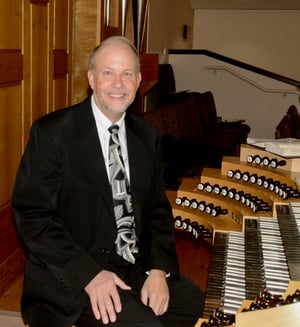 John Behnke
is Emeritus Professor of Music of Concordia University, in Mequon, Wisconsin where for 29 years he taught organ, church music courses, and directed The Alleluia Ringers, Concordia's touring handbell choir. He was the organist and choir director at Historic Trinity Ev. Lutheran Church in downtown Milwaukee, from 1990 until 2019, and the director of the Milwaukee Handbell Ensemble and Music Editor of AGEHR Publishing – Handbell Musicians of America from 2003 until 2019.
Dr. Behnke is also a frequent organ recitalist, handbell clinician, and festival director. He enjoys composing and arranging, having over 450+ handbell, choral, and organ compositions in print with seventeen different publishers in the United States, Germany, and Taiwan. A complete works listing can be found online at www.johnbehnke.com. He was honored in December of 1993 being named "MVP" Most Valuable Player in the Milwaukee area by Milwaukee Sentinel music critic, Nancy Raabe. In May of 1994 he was named Concordia's "Faculty Laureate." He has also received an ASCAP Composers Award every year since 1998. In March of 2004, he was selected by the Milwaukee Journal-Sentinel as one of the "10 Beautiful Minds" of scholars who help make Milwaukee a brighter place. In March of 2009, he was selected as one of 103 notable people who live and work in Ozaukee County, Wisconsin. A 1974 graduate of Concordia-River Forest, IL. he received his M. Mus. in Church Music and Organ from Northwestern University, Evanston, IL. in 1978. His D. Mus. was awarded to him in 1984 by Northwestern University where he was elected into the Alpha Chapter of Pi Kappa Lambda, a National Honorary Music Society. From August 1978 to July 1979 Dr. Behnke studied at the Westphalian Church Music Institute in Herford, W. Germany, where he passed the "A" Exam in Organ with the grade of "1-Excellent".